Leah is a graphic designer interested in experimenting with letterforms, textiles, identities, publications, and a little Numark Party Mix DJ controller.

---
Type Design & Installation
GlyphWorld
GlyphWorld
is a free typeface of nine fonts. It's set in a mythical alternate font-world made of nine landscapes:
Forest, Meadow, Flower, Mountain, Airland, Animal Soul, Glacier, Desert,
and
Wasteland.
The project pushes the boundaries of what a typeface can be by using the medium of letterforms to reflect an emotional connection to our environment.
---
Carmelo is a typeface whose letterforms are drawn to represent a personality I've conceived for myself as a mature woman. I thought about the woman I wanted to grow to be: she is strong, sweet, soft, and confident. I used those traits to design this typeface. Carmelo uses organic slime serifs, and extended thinned terminals to embody the elegance of mature women. It combines it with a tall x-height to give her a humanist form: she's a friendly old lady :-)
---
Identity System
Fresh Portfolio Showcase
Fresh is the portfolio showcase for the design students at Portland State University. Working on a team with Walton Brush, we concieved an identity system that met the self seriousness of competing prestigious programs while simultaneously mocking them. To execute this we developed a meme language for the social campaign to accompany the elegant typographic and photography system across the brand.

---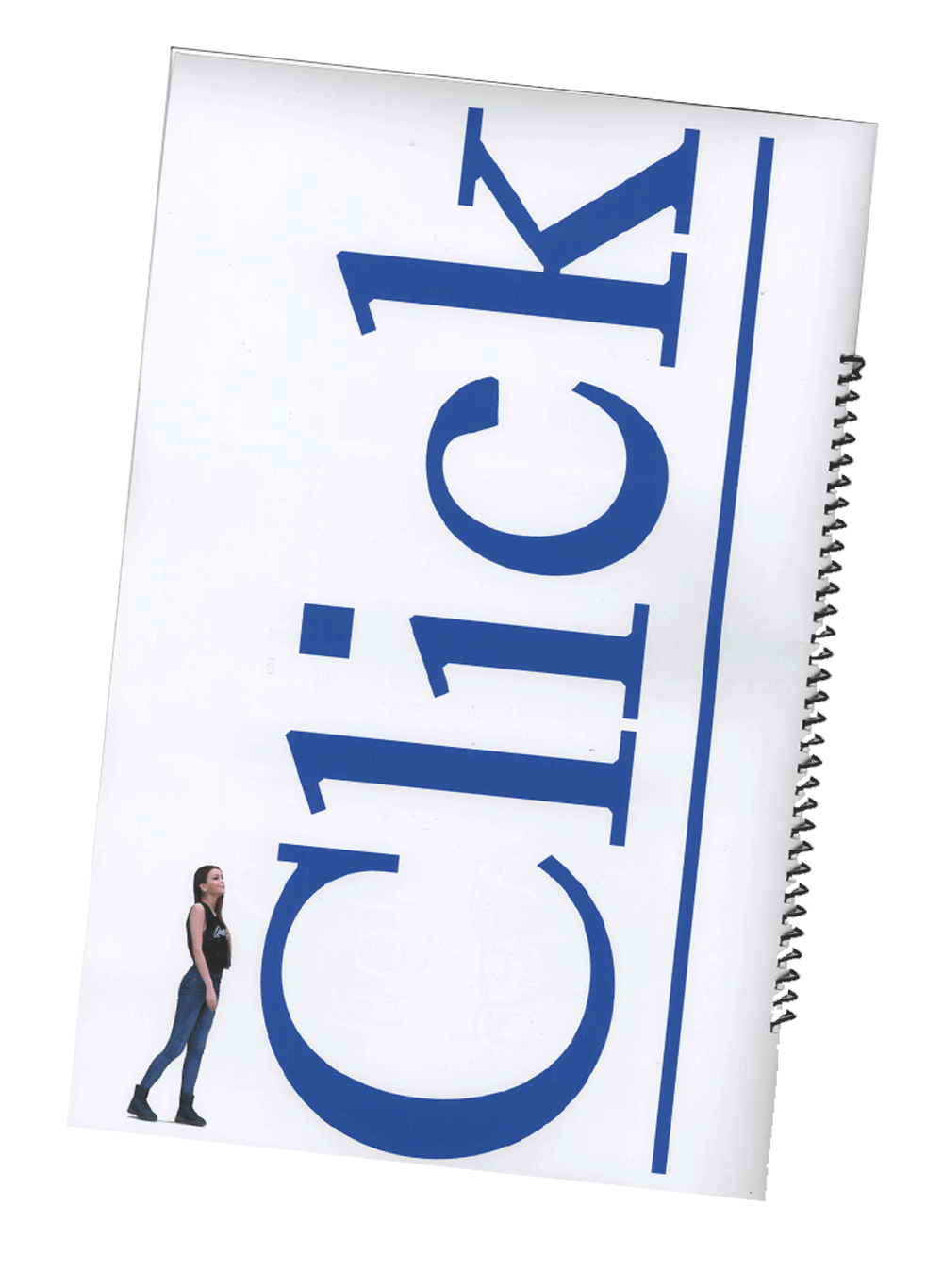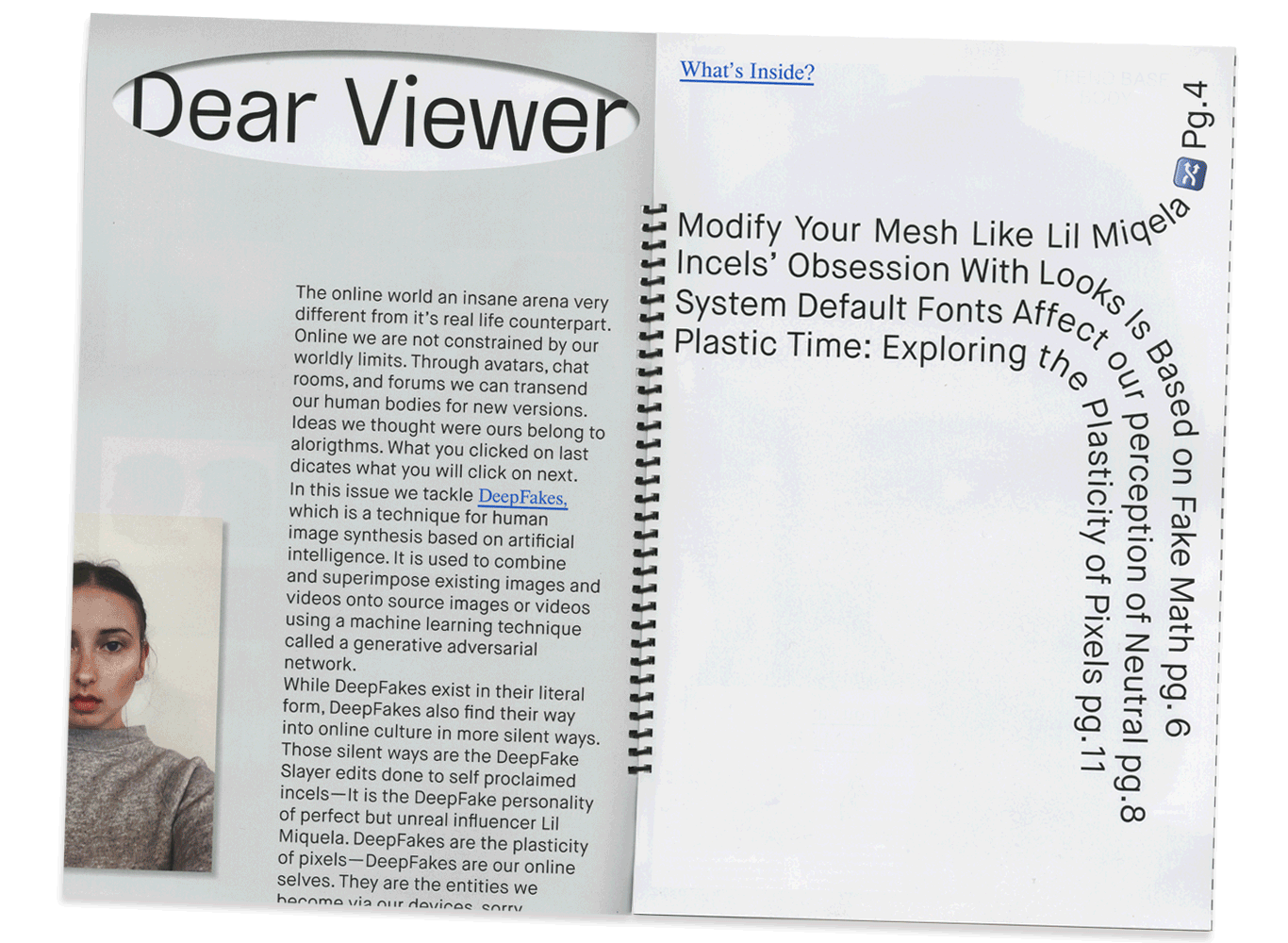 Click Bait is an experimental publication that explores what results when modern, digital interfaces are printed out and interjected into real, physical space. The first issue explores the idea of DeepFakes, which are techniques for human image synthesis based on artificial intelligence. Within ClickBait Issue 1, the realm of DeepFakes are investigated through the content; i.e. the artificial personality of Lil Miquela, the plasticity of pixels, and the Looksmaxxing culture of incels.